Regatta Weekend Rental - CLOSED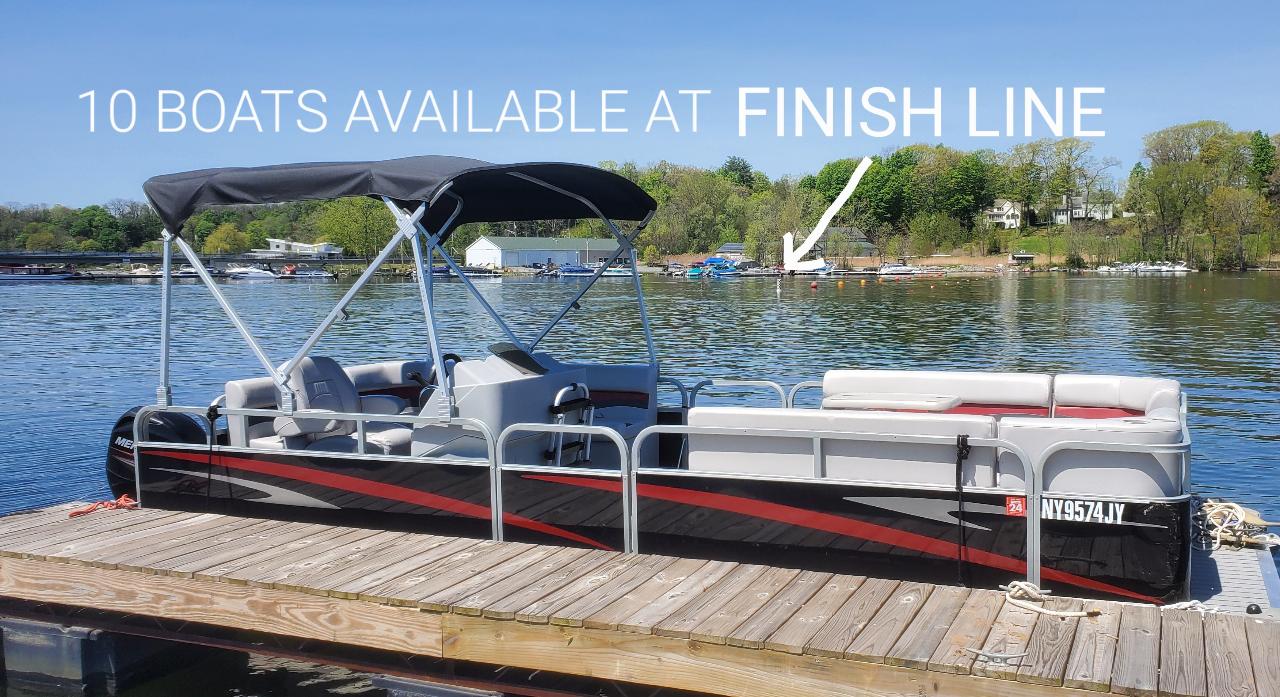 Duration: 5 Hours
Location: Saratoga Springs, NY
Product code: RegattaSpring22
The best view on the globe. Finish Line Private Group View. Rentals will be tied down at the ends of each dock at Lees Park Campground, providing the best views during this season's regatta! 20ft pontoons hold 9-10 people and 24ft pontoons hold 12-14 people depending on the specific boat. Additional benefits: Since the boats will be tied down at the docks during the entire course of the rental, we are allowing people in your group to come and go off the boat to get food, use restrooms and trade seats; if you have a few more people than the boats max capacity. Details and requirements listed below.
PLEASE READ ALL INFORMATION BELOW BEFORE BOOKING:
For this special event, We are allowing people to trade seats with others on the boat during the entire duration provided the names of each person are provided in advance on the rental agreement. People waiting to trade seats can not stand on the docks or shoreline until other people in your party are ready to switch seats. Driving the boats will not be permitted for reservations during this event.
Free private parking near your boat will be provided limited to a couple vehicles per party. Parking instructions will be given upon booking.
Prior to booking: Call Steve confirm availability on the time/boat you wish to book at 866-538-9370 extension 708 or visit our office on the morning of to inquire inside lees park campground. After confirming with us, you will use this page to place your reservation.